Mohammed Al Battashi Attorneys & Legal Consultants
Our thinking is to provide clients with win-win solutions and proposals.
Founder
He has been a licensed lawyer in the Sultanate of Oman since 2008, with a master's degree in private law, distinguished in litigation and defense before the courts, especially in commercial cases, with a high potential for negotiating between parties and concluding settlements and is also a professional in the preparation and drafting of contracts.
Lawyer Mohamed Al-Batashi is creative in finding appropriate solutions to intractable cases and has the experience and skill to provide clients with logical solutions and make settlements. He has already worked for many government institutions and private
companies, which gave him a great deal of experience, made him eligible to perform the duties of a professional lawyer, and to end the outstanding and intractable issues with ease.
Dr. Shahin Fallah is an attorney at law providing world-class legal services concerning International Trade and Trade Compliances (ITAR, EAR, OFAC), International Business, and Foreign Direct Investment Disputes before ICSID and Other International Tribunals( ICC, ICDR, PCA, SCC, LCIA, etc.). He has been practicing law since 2000 representing many transnational and litigation cases. With over 20 years of experience, Dr. Fallah focuses on dispute settlement (negotiation, mediation, and arbitration), investment law, and contract negotiation. He has acted as arbitrator/counsel in many arbitration cases. He writes and speaks regularly on the issues of international trade law, international investment law, and arbitration. Among other accolades, Dr. Fallah has been recognized as "international trade lawyer of the year – USA 2020" by LAWYER MONTHLY. He has a strong reputation amongst the clients for his perseverance, passion, and innovative solutions. He has been involved in many arbitration and mediation cases.
Shahin holds an S.J.D. from the George Washington University Law School in Foreign Direct Investment, ADR, International Human Rights & Public International Law. he is also an LL.M. graduate of GW School of Law in  International Dispute Resolution.
Shahin also Speaks Fluent English, Persin, French, Arabic & Dari.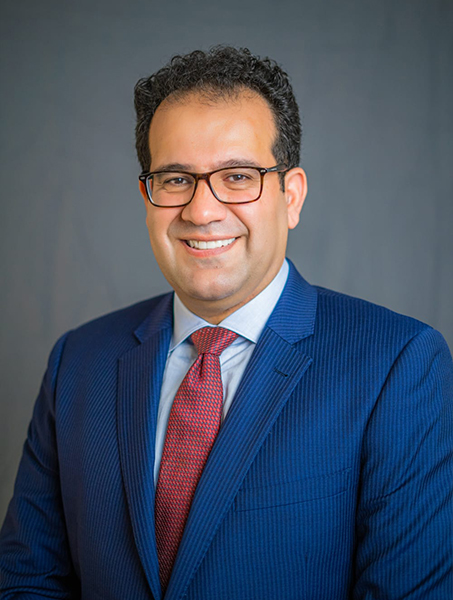 Dr. Ali Dehghani is an attorney at law with a demonstrated history of working with reputable banks and corporations. He was a judge for 12 years in the civil courts of Iran. His last judicial position was the head of the No. 12 branch of the public civil court of the Tehran judiciary. Dr. Dehghani's background as a judge is very outstanding which enables him to provide invaluable practical consultations to clients. He has extensive experience in negotiation, arbitration, banking law, and commercial contracts. He has been involved in many arbitration proceedings as counsel/arbitrator. Since 2016, he is one of the arbitrators of the Arbitration Center of Iran Chamber (ACIC).
Ali Speaks fluent English, Persian & Arabic.
Dr.Mona Modarresrad is a key member of our multi-disciplinary team. Studied both mechanical engineering and international trade and investment law in reputable universities, she is of high professional ability to have deep hybrid insight into the legal issues associated with technical aspects to understand complex clients' business needs and find a workable efficient individual solution for any specific challenge.
Mona holds a PMBOK certificate from Project Management Institution (PMI). Worthy to add that she is experienced in foreign direct investment (FDI) as well. In sum, she is a precious professional for technical contracts, sale & purchase agreements, EPC contracts, power purchase agreements (PPAs), energy conversion agreements (ECAs), and other industrial contract arrangements. In addition, she is also skilled in patent and brand protection consultations and carrying out required implementations. She has a comprehensive risk management attitude in contract drafting and is ready to render contract risk management during projects.
Mona speaks fluent English & Farsi.
Ph.D. in International Trade & Investment Law
University of Tehran (UT)
LL.M. in International Economic- Trade Law
University of Tehran (UT)
Bachelor Degree in Mechanical Engineering
Sharif University of Technology (SUT)
Technical Contracts
EPC Contracts
Power Purchase Agreements (PPAs)
Energy Conversion Agreements (ECAs)
Intellectual Property Law
Contractual Risk Management
Project Management
Foreign Direct Investment
International Trade Law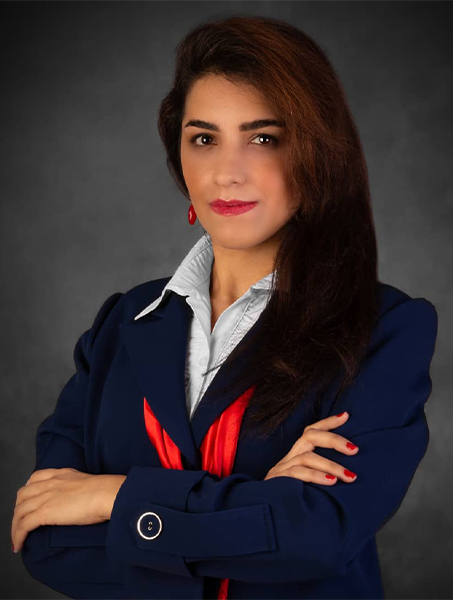 Dr. Naghmeh Javadpour is attorney at law since 2012. She has been advising many reputable public companies, private corporations and governmental institutions in the Gulf region. Studied both law and oil & gas contract management in reputable universities and working with well-known national oil companies (NOC's) and international energy companies, she is familiar with energy practices and is able to have efficient communication with clients and understand their  challenges to offer proper solutions. She specializes in negotiating, drafting and finalizing contracts including upstream exploration and production contracts (E&Ps), midstream and downstream contracts, refinery EPC contracts, technical service contracts and project finance. She also has represented private companies in the region for renewable energy projects, power purchase agreements (PPAs), license agreements and gas transition contracts. Dr. Javadpour is IPMA member and also is providing claim and contract management consultations to clients in all phases of projects including the feasibility study stage, designing proper contracts, finalization of the contracts and giving claim/contract/project management consultations for duration of contracts. She brings pragmatic approach for complex clients' challenges.   She is very creative in designing proper dispute settlement mechanisms and clauses for every contract and is fully able to suggest and help parties to try mediation, expert facilities and other efficient dispute settlement methods. She has been involved in many internal and international arbitration cases as an arbitrator/counsel of parties.
Dr. Abdollah Khodabakshi is a practicing attorney with a demonstrative background in arbitration, litigation, and insurance. Dr. Khodabakhsi was a former judge with 16 years of experience hearing and judging myriad civil and commercial cases. He left the judiciary and joined the bar association as a first-class attorney. Dr. Khodabakhshi is a leading academic and practitioner in arbitration with more than 30 valuable publications in arbitration and being in numerous arbitration proceedings as arbitrator/chairman of arbitration/counsel. He has also extensive experience in other dispute settlement mechanisms such as negotiation and mediation.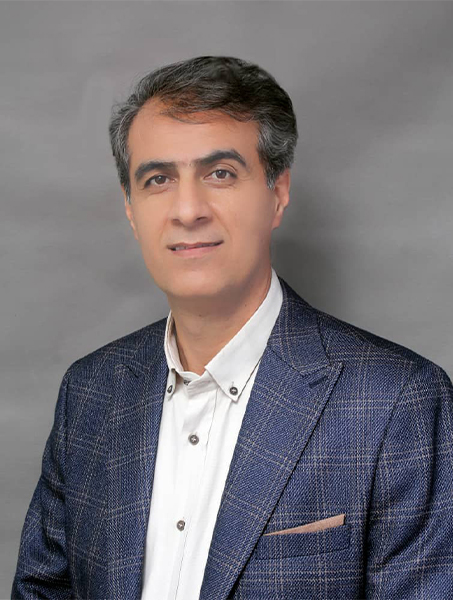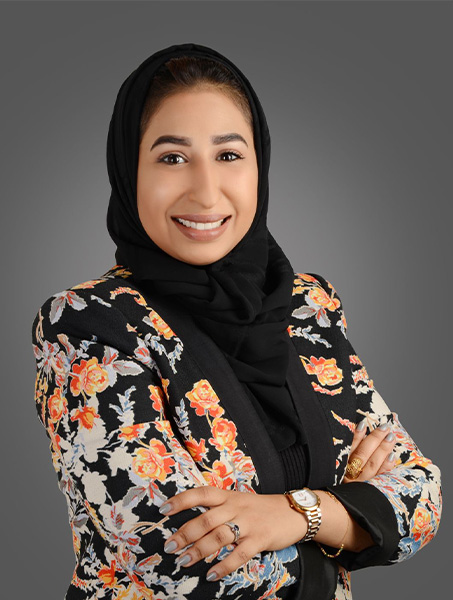 Ms. Miaad al Hajri  is a self-motivated commercial law graduate with proven and tested skills and knowledge in the major. She has graduated from MCBS (Modern College of Business and Science) in the Sultanate of Oman. Miaad also studied Intensive English Language in the United States for 3 years at the University of North Texas. Ms. Al Hajri specializes in corporate law, drafting contracts, and translating legal documents. She has also a high potential in conducting mediation meetings with clients successfully. Ms. Miaad is very energetic and has the best communication skills. Also, the majority of the time she is surrounded with positivity and willing to defend the client's rights in accordance with applicable laws. Miaad  speaks and writes  fluent  Arabic, English, and Swahili.
Mr. Ali AL Zaabi is an enthusiastic law graduate eager to contribute to the team's success through hard work. He graduated from SQU (Sultan Qaboos University) with a bachelor's degree in law. Mayed has full attention to details and excellent organizational skills. In addition, he has extensive experience in customer service and achieving positive results. He conducted several successful meetings with clients. He is specialized also in investment law and drafting contracts. He attended several cases in the courts of Oman to defend our clients. Due to his past experience, he has a strong capability in defending the rights of our clients in accordance with the applicable laws.
Please fill in all fields and we will contact you within 24 hours
If you want to speak directly with the office, please call the office numbers